Casamento Bad Bad Maria na Casa da Avó
June 28, 2018
O casamento dos Ca's - Cátia e Carlos
Voltámos 4 anos atrás, Verão, 2 de Agosto de 2014! Um dia cheio de nuvens e chuva pela manhã! Foi uma semana muito intensa, eu tinha vindo de Macau na quarta-feira e o casamento era no sábado. O Jet Lag ainda atacava e não foram dias fáceis em termos de gerir tanta emoção e tanta gente no mesmo espaço. Como sabem casei 3 vezes, com o mesmo homem, chama-se Carlos e é sem dúvida a pessoa da minha vida! É o homem dos meus sonhos, mesmo que nunca tenha pensado muito nisso. Casei 3 vezes, tudo nos pareceu muito óbvio: o primeiro no registo, em Macau. O segundo, aquele a que chamamos nosso, em Chiang Mai, Tailândia. E por fim este último no Entroncamento, para toda a nossa familia e amigos. Não havia sitio melhor para realizar esta aventura que não fosse a casa da minha avó, casa esta que tem a história de todos nós. Vários tios meus já tinham casado lá, em tempos antigos, e eu tinha na memórias momentos importantes através das fotografias.
Foi tudo pensado até ao último pormenor pelas minhas tias que arregaçaram as mangas e puseram-se ao trabalho. Organizámos um churrasco, pedimos aos amigos para trazerem iguarias das suas terras e bebidas e a família fez o resto. A decoração - música para o Carlos e flores para mim - foi aquilo que deu o ambiente à festa. Como o ambiente era descontraído, a família decidiu recriar as decorações das festas populares e até tivemos direito a uma quermesse com muitas rifas. O nosso guest book ainda está fechado a pregos - uma caixa de vinho de madeira cerrada com imensas mensagens dos amigos que só abriremos aos fazermos 10 anos de casados. O bolo foi feito também por uma amiga do coração que se organizou com o marido e ajudaram todos a chegar ao recôndito sítio do Casal do Grilo no Entroncamento.
Eu, como já tinha casado duas vezes, decidi que não queria ramo, preferi um colar de flores naturais feito por um florista local talentoso. Eu com o meu vestido boémio, o Carlos com a sua boina regional, recriámos o que tínhamos pensado para um dia feliz ao lado dos nossos deste lado do mundo. Foi tudo tão simples, tão rápido e bonito! Ficam-nos as memórias e estas belas fotografias registadas pelo Pedro Vilela, no fundo ele já faz parte da família! Afinal de contas não é todos os dias que casamos três vezes e se fotografam dois.
CRÉDITOS
Fotografia: Pedro Vilela Photography
Colar da noiva - Florista a Clarinha
Vestido - Grace Loves Lace
Laço do noivo - Two Guys Bow Ties
Maquilhagem - Isabel Delgado Make UP Artist
Bolo - Pequeno Mundo Doce
Animação - Kuri Kuri
Local - Casa da Avó Cristina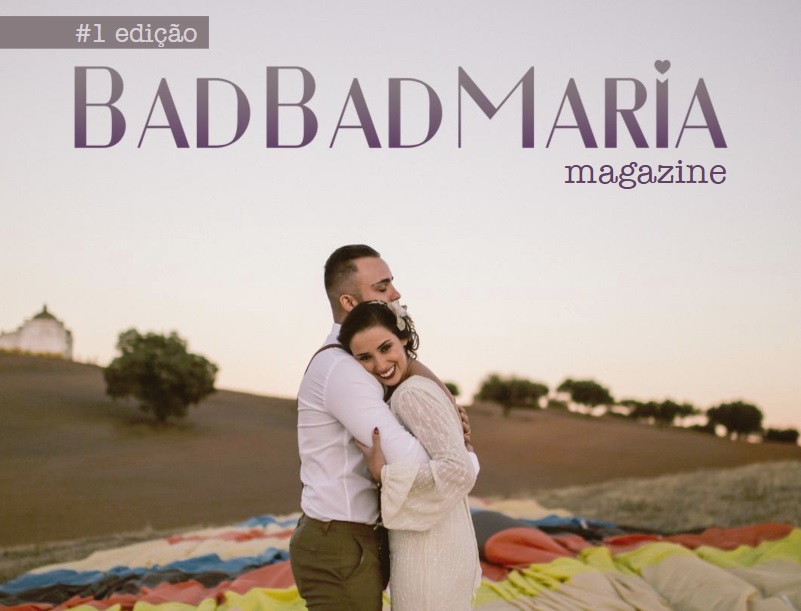 Last Posts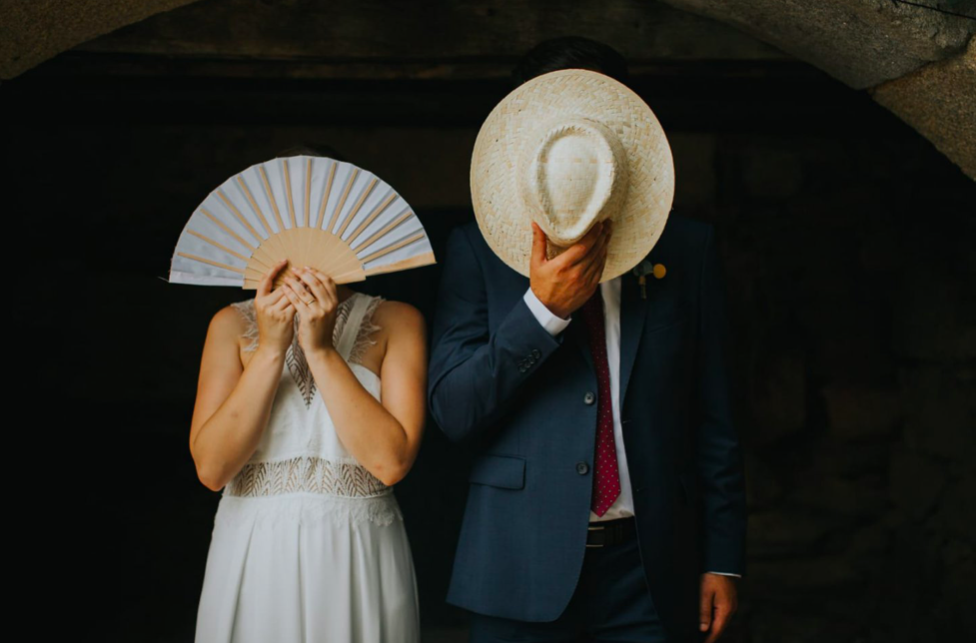 The bride Rita and the groom Stephen were married ...
Read more

→
March 21, 2019
Rita and Stephen married in a portuguese region where the cool breeze ...
Read more

→
March 21, 2019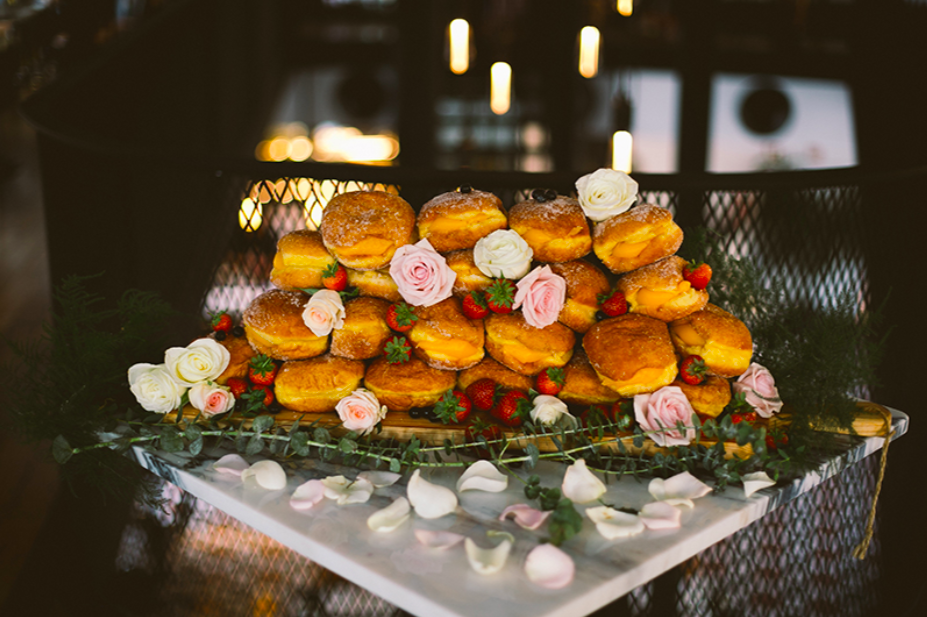 The ceremonial cutting of the wedding cake is cons...
Read more

→
March 14, 2019
Choosing the wedding cake is not an easy task. It is important to be d...
Read more

→
March 14, 2019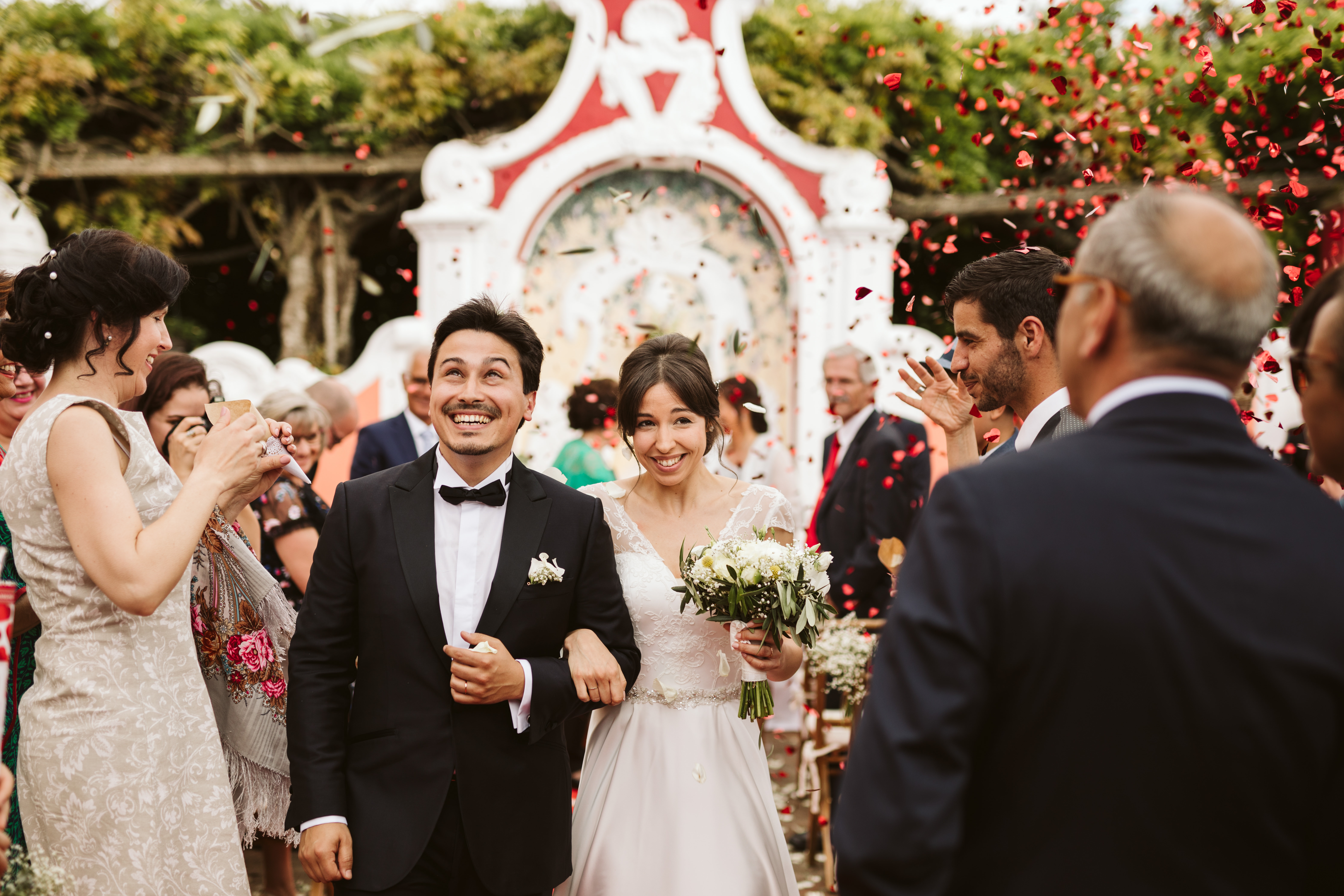 Photo by João Barnabé Photography Portugal is kno...
Read more

→
March 7, 2019
Portugal is known for its sunny weather, friendly people, relaxed mood...
Read more

→
March 7, 2019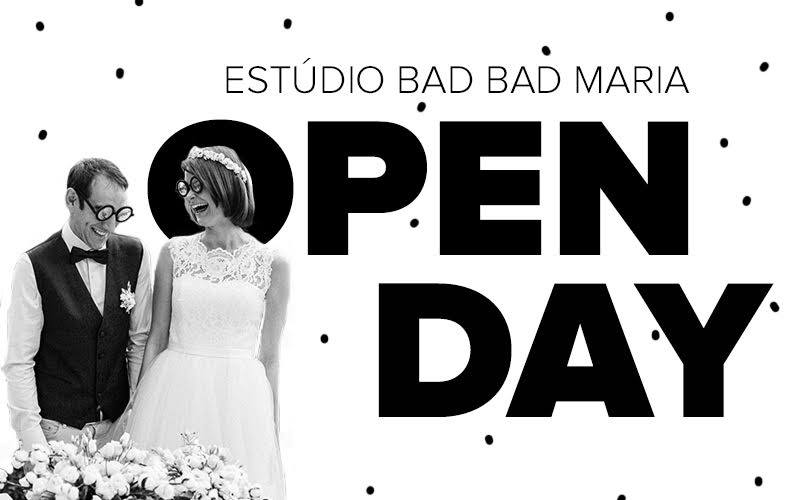 You are engaged and are organizing your wedding,...
Read more

→
March 4, 2019
You are engaged and are organizing your wedding, but still have doubts...
Read more

→
March 4, 2019