Daniel Ribeiro fotógrafo de casamentos em conversa Bad Bad Maria Podcast
October 23, 2019

Daniel Ribeiro é fotógrafo de casamentos que começou a trabalhar nas férias com fotógrafos diversos e nunca mais parou, já passaram mais de 20 anos. Criou o Estúdio D, há cerca de 10 anos, e opera a partir de Aveiro.
"Eu pensava que era uma vida folgada, da minha sabedoria dos 15 anos, e pensei quero ser fotógrafo".
Esta é uma conversa bad bad maria podcast tida em outono há dois anos, com Daniel Ribeiro do Estúdio D. Cátia conheceu-o a propósito de uma viagem que o fotógrafo fez a Hong Kong para fotografar um casamento.
"Tenho muito sentido de humor e não me levo muito a sério."
O fotógrafo conta como tudo começou, quais as suas inspirações, como usa o humor na fotografia. E contou também várias estórias, como a fotografia no oceanário, fruto da sua longa experiência na fotografia.
Ouçam e Inspirem-se!
conversa bad bad maria podcast com Daniel Ribeiro, Fotógrafo

Podes ouvir diretamente no soundcloud,itunes, spotify ou ainda ver as conversas disponíveis aqui no nosso site. No telemóvel podes descarregar cada episódio do itunes ou spotify e ouvir em offline.
SUBSCREVE os nossos podcasts.
Queremos saber a tua opinião!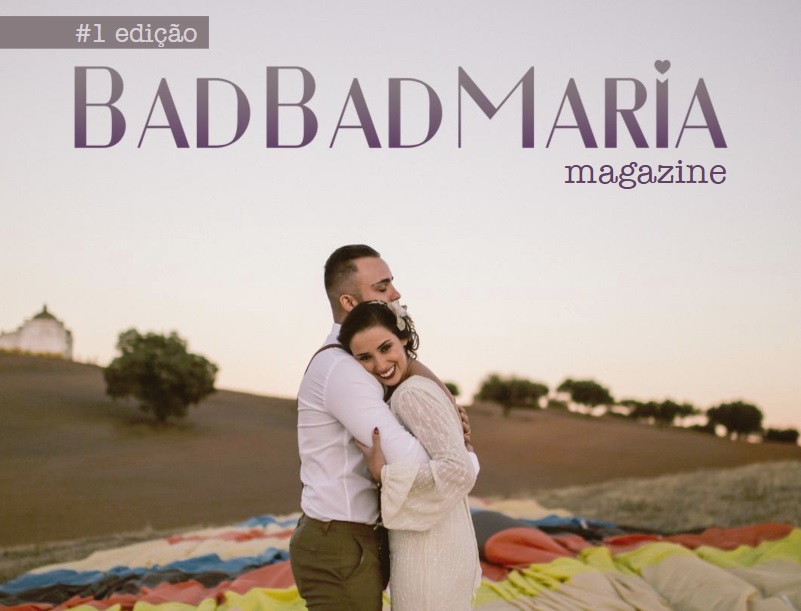 Last Posts

This is a beautiful and charming wedding with the ...
Read more

→
November 14, 2019
A beautiful, rustic and elegant wedding in northern Portugal photograp...
Read more

→
November 14, 2019

Credits: Photography Branquinho Photography Ve...
Read more

→
November 7, 2019