Destination Wedding In Azores by Spot On Weddings
April 18, 2019
Magda and José married in Santa Bárbara Leisure Zone (zona de lazer de Santa Bárbara), one of the highest points on Terceira Island, with incredible views over the vast Atlantic Ocean.
Friends and family witnessed their wedding in a rustic environment, punctuated by the greenish landscape and the roughness of the volcanic rocks that are part of the islands architecture.
The venue's potential was enhanced by the styling and floral decoration of Spot On Weddings, which was also responsible for the wedding planning.
Destination Açores - Terceira Island
The Terceira island is one of the ninth islands that constitute the Azores archipelago and whose administrative capital is Angra do Heroísmo. An island rich and diverse from the natural point of view, with inactive volcanos, lagoons, caves and the natural warm waters of the Sulfur Furnas which are traces of the Azorean volcanism force. From the bay to the hills, the landscape is awesome, and the vegetation is lush green. The weather is lovely all year-round.
The Azores are a wedding destination, given to its natural beauty and quality tourism offer. You can visit several islands during your stay.
It is relatively easy to get to Azores, including Terceira Island, since there are regular Airline connections to its international airports.
You can then continue your honeymoon exploring the nooks and crannies of the 9 islands of the Azores, or let yourself relax in any of the many paradisiacal places of your choice.
Inspire yourself by the details of this dream wedding in the middle of the Atlantic Ocean.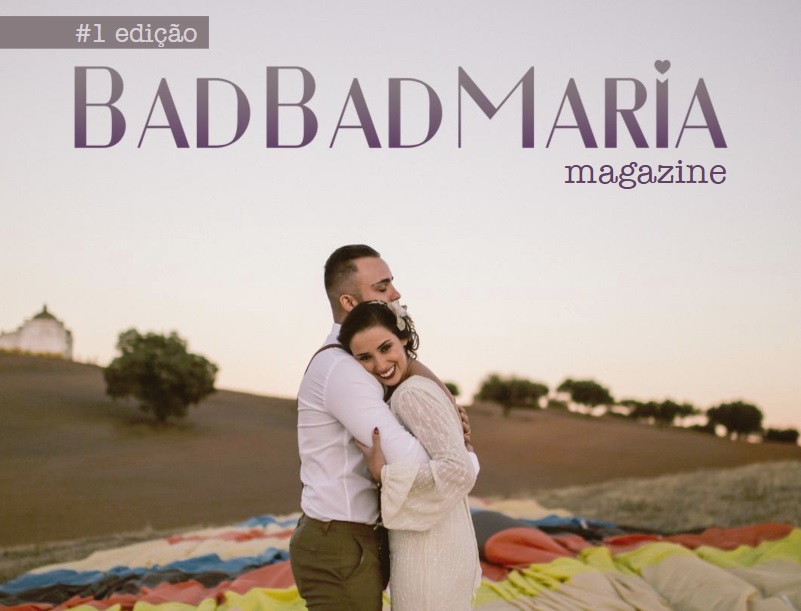 Last Posts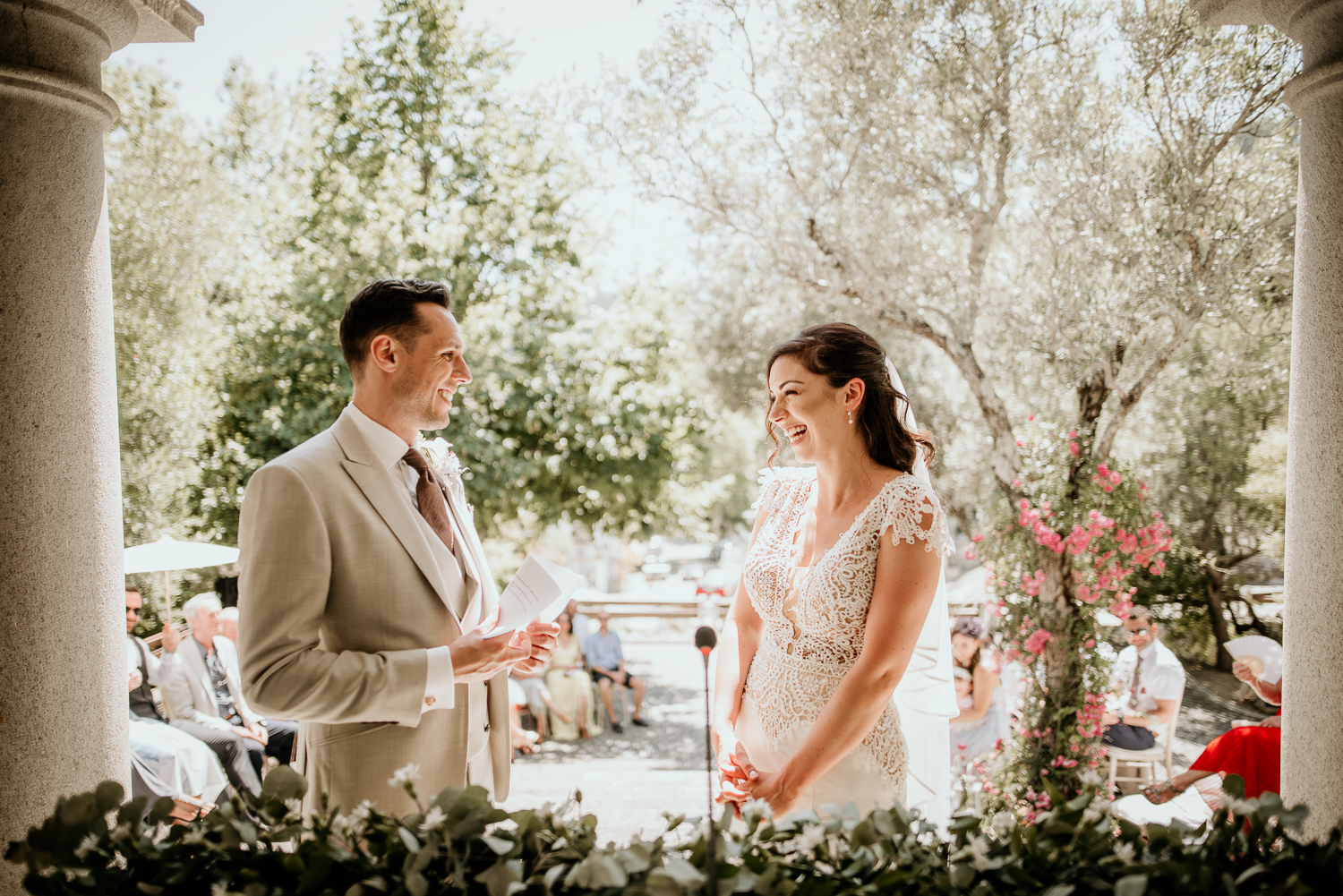 Lisa and Richard decided to marry in the A...
Read more

→
July 18, 2019
Who ever dreamed of making the wedding ceremony and party in the Algar...
Read more

→
July 18, 2019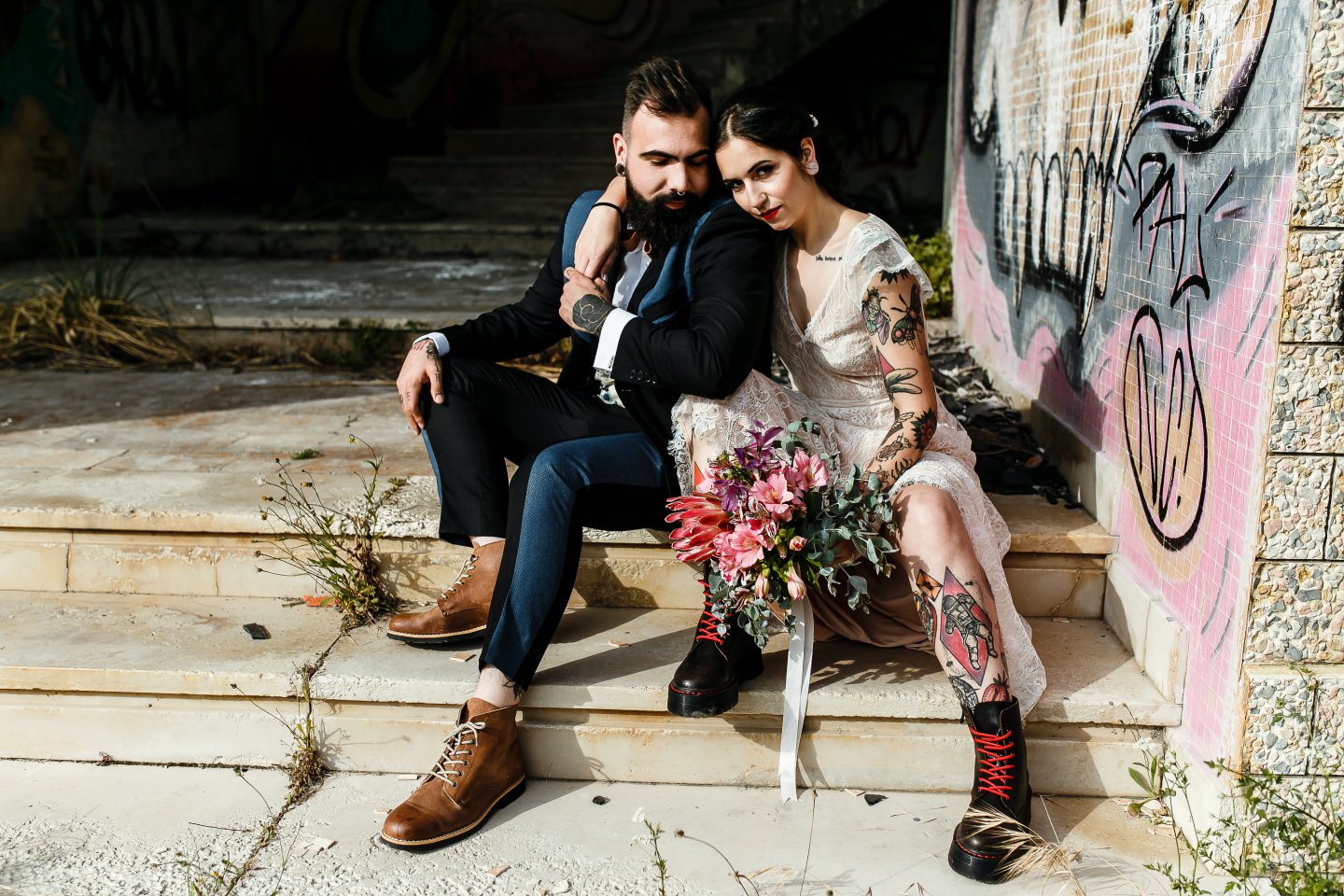 Each couple should seek to celebrate their wedding...
Read more

→
July 11, 2019
Tattooed Couple's Wedding Style Shoot Inspiration from Portugal&a...
Read more

→
July 11, 2019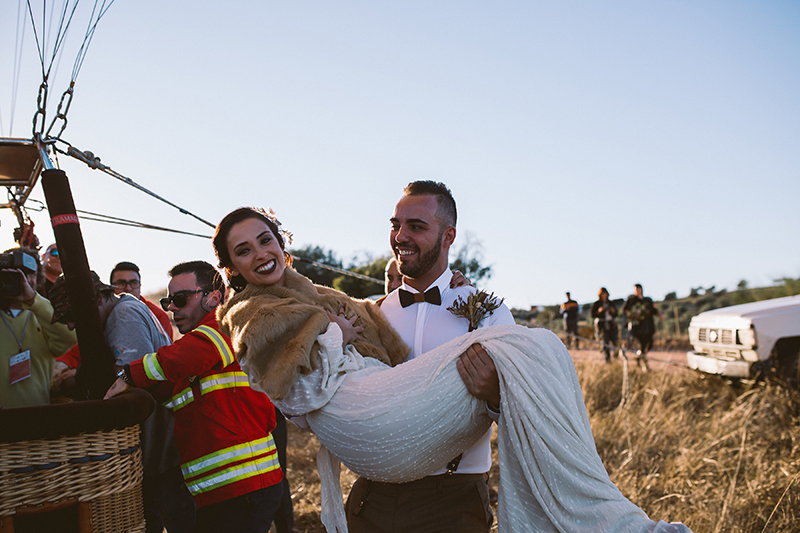 Wedding in a hot air balloon in Portugal Getting ...
Read more

→
July 9, 2019
Getting married in a hot air balloon is possible in Portugal.It is pos...
Read more

→
July 9, 2019