Vestidos de Noiva: as tendências de criadores portugueses no White Wedding Weekend
November 8, 2019

Texto: Sandra M Gomes
Fotografias: White Wedding Weekend
São 15 vestidos de noiva deslumbrantes que mostram as tendências para o próximo ano. Estes são apenas alguns dos vestidos apresentados no White Wedding Weekend 2019 e que podem servir de inspiração para escolheres o teu vestido de noiva.
Podes também espreitar outras opções no nosso blogue como o bonito vestido de noiva preto presente no editorial de casamento nos Açores. Se preferires tens ainda 6 vestidos de noiva coloridos para te inspirares.
As 15 propostas de vestidos de noiva que selecionámos da White Wedding Weekend 2019 foram desenhadas pelos estilistas portugueses:
Andreia Lobato
Amour Glamour
Blanco era uma vez
João Rolo
Maison Rafael Freitas
Story Tailors Atelier
Para além destes estilistas, podes falar com as nossas fornecedoras de vestidos de noiva que destacamos no diretório Bad Bad Maria
Vê as imagens dos 15 vestidos de noiva perfeitos para ti.
Lembra-te que ainda vais a tempo de participar no White Wedding Weekend no Porto, de 7 a 10 de Novembro 2019, na Alfândega do Porto, e que conta com a parceria do Bad Bad Maria.
No computador deixem correr o slideshow.
No telemóvel basta arrastar as imagens da direita para a esquerda.
Be Inspired, Be You!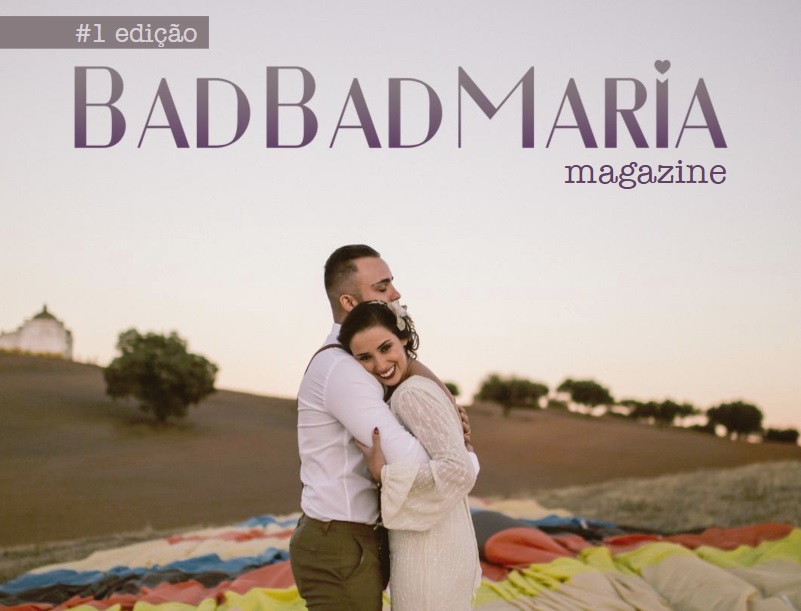 Last Posts

This is a beautiful and charming wedding with the ...
Read more

→
November 14, 2019
A beautiful, rustic and elegant wedding in northern Portugal photograp...
Read more

→
November 14, 2019

Credits: Photography Branquinho Photography Ve...
Read more

→
November 7, 2019